One-Bowl Banana Oat Pancakes
"The Perfect Weekday Treat"

These one-bowl pancakes are easy to make, gluten-free, and made with simple, healthy ingredients you likely have in your pantry. Even better, by adding our Water Lentil Superfood Powder, these pancakes are packed with added national value!
These make the perfect weekday treat or lazy Sunday breakfast. Although optional, try mixing some chocolate chips or fruit into the batter – guaranteed to make them even better!
Drizzle with peanut butter or maple syrup and you're set for the perfect, delicious breakfast!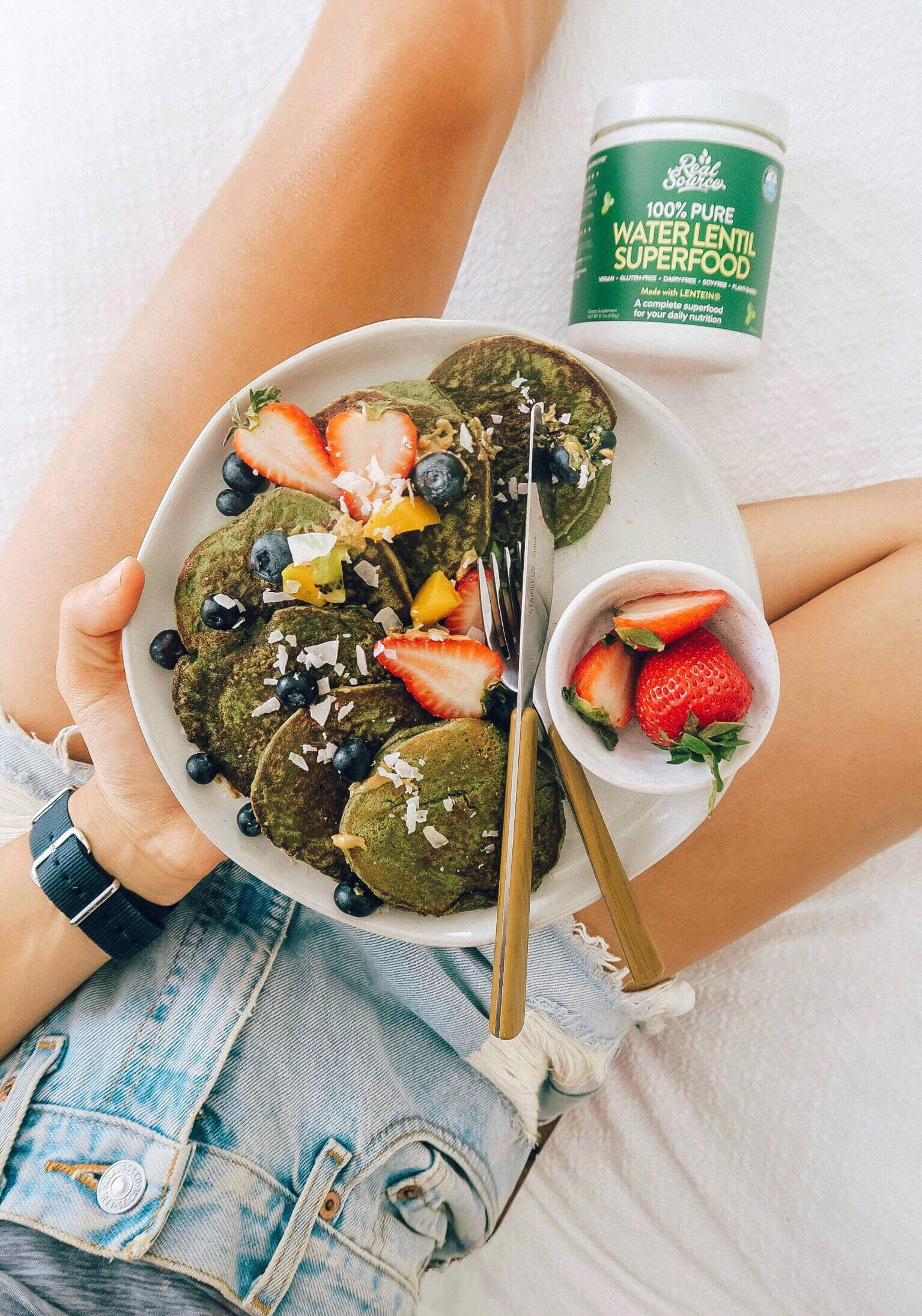 Serves: 1-2 – Time: 10 mins
1 cup oat flour
1 medium ripe banana
1 cup almond milk
1 tbsp apple cider vinegar
1 tsp baking powder
1-2 tbsp maple syrup
1 tsp vanilla extract
1 pinch of sea salt

Blend all ingredients in a blender until smooth and combined. Add more almond milk as needed until a smooth batter is achieved.
Heat a skillet over medium heat with coconut or another neutral oil, then pour approximately 2 tablespoons of batter into the skillet. Cook for 2-3 minutes on one side, or until the edges begin to bubble and a spatula slides cleanly underneath. Flip and cook for an additional 1-2 minutes.
Serve topped with fresh fruit and drizzled with maple syrup or peanut butter.

Liquid error: product form must be given a product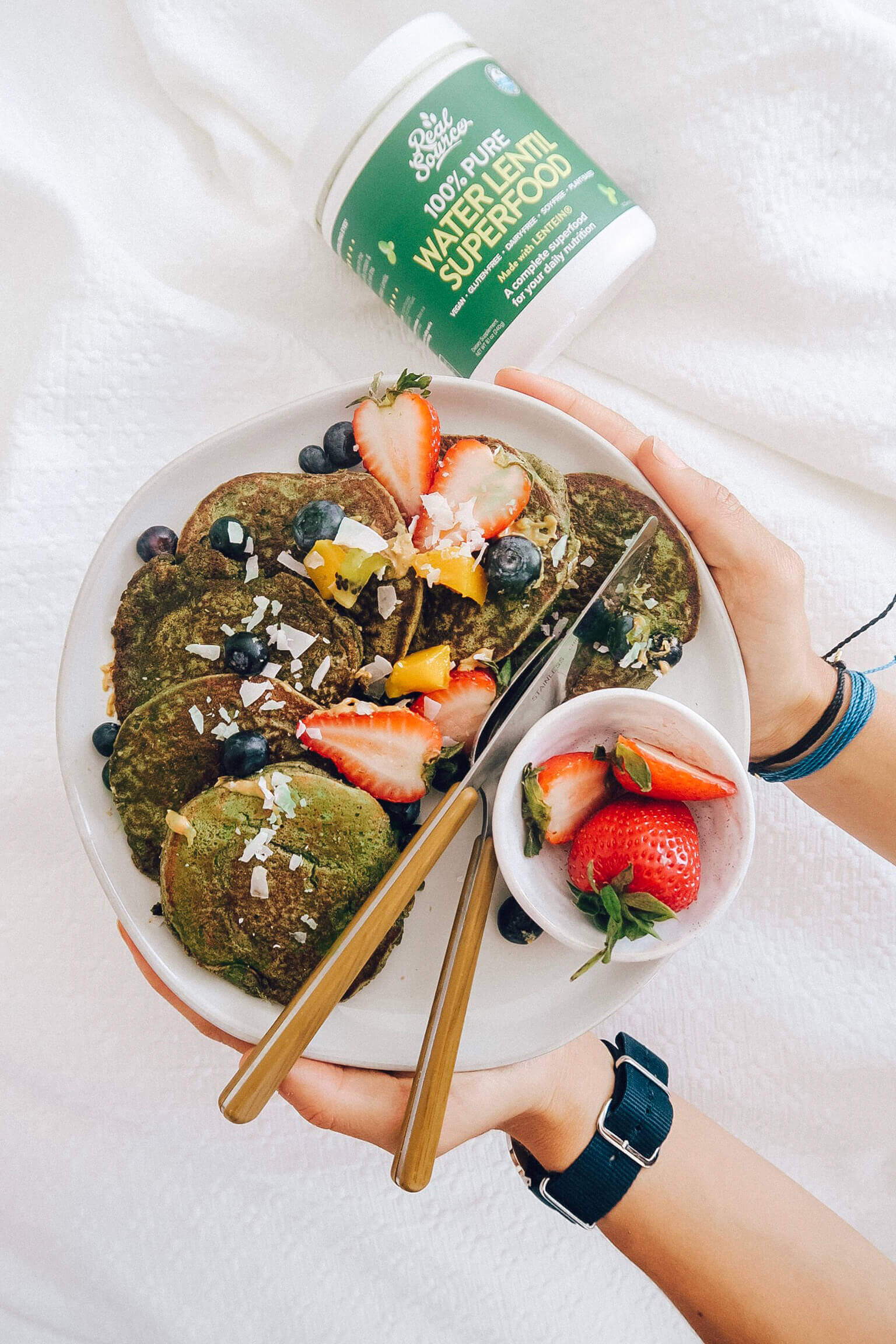 ---