"Digestion Friendly, Adaptogen Packed Smoothie!"

Delicious, digestion-friendly smoothie bowl filled with prebiotics, probiotics and other adaptogens to soothe and regulate your digestion!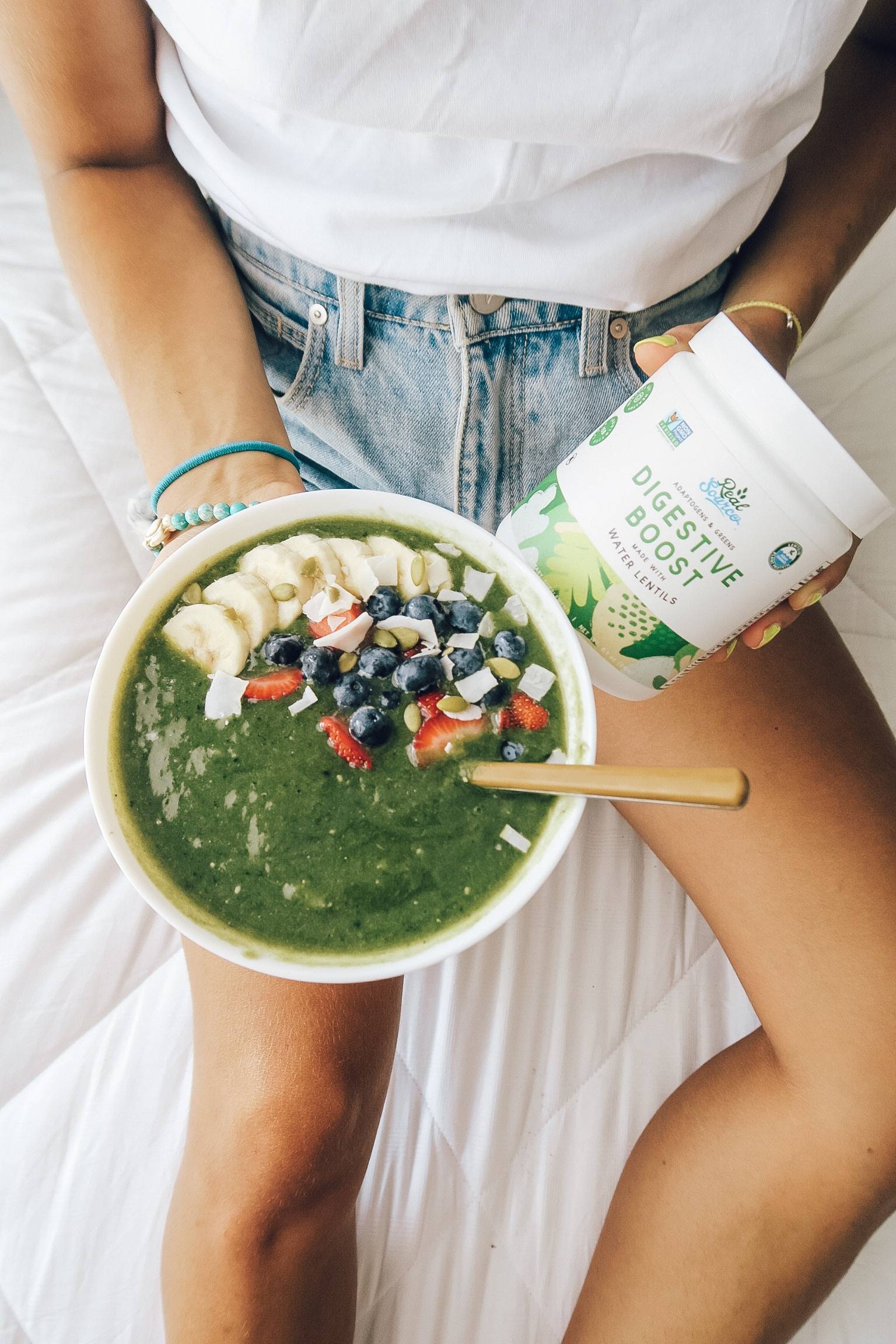 1 scoop Digestive Boost
1 frozen banana
1 cup coconut water
1 half avocado
1/6" piece of fresh ginger root
1/2 cup frozen pineapple
Add all ingredients to a blender and blender until smooth.
Cut up additional banana, strawberries, blueberries, and coconut flakes for toppings.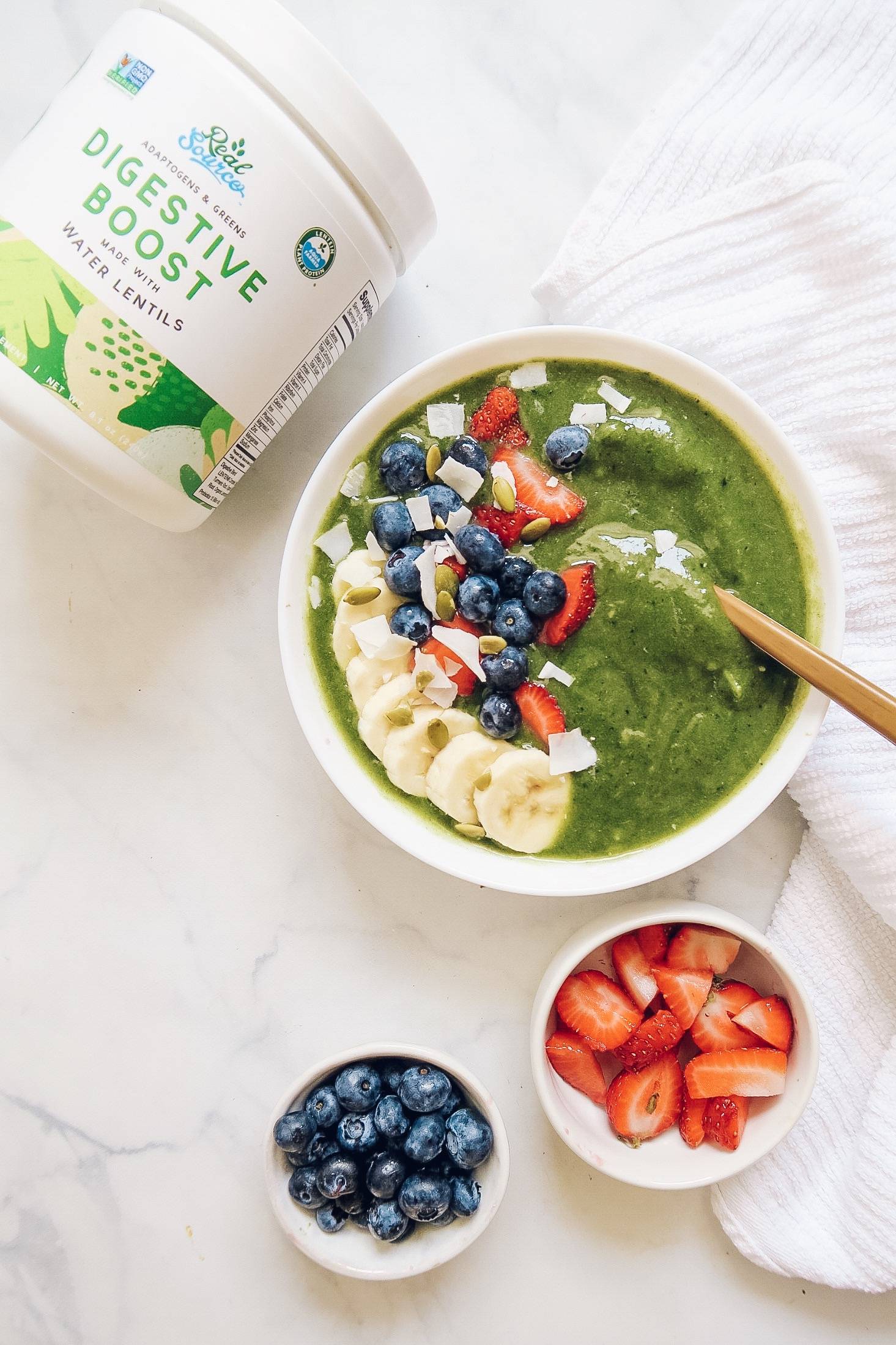 ---