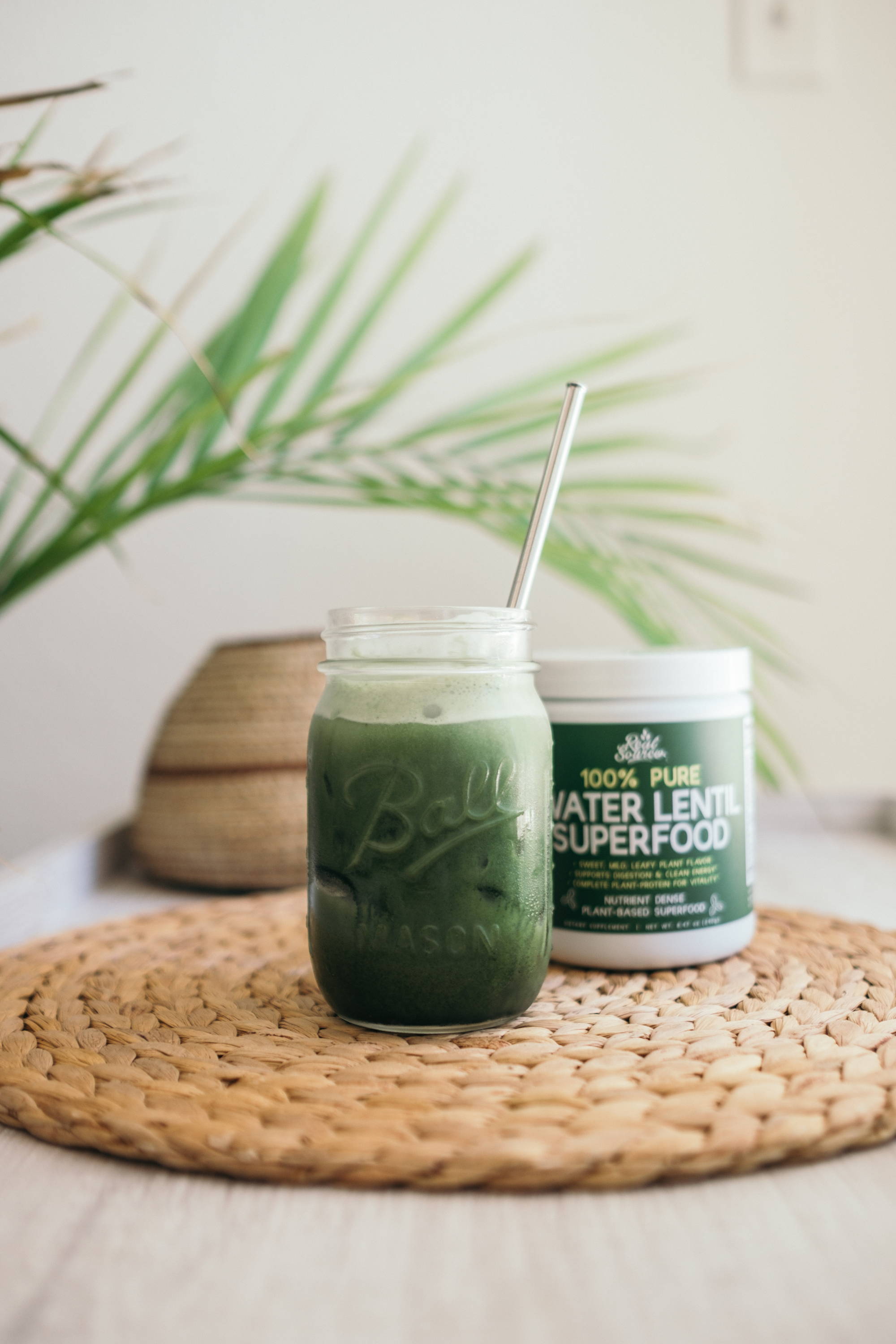 Glowing Greens Reset Your Mind, Body, and Gut
Packed with goodies from cucumber to water lentils to basil leaves to grapefruit, this Glowing Green Juice is filled with vitamins, minerals, antioxidants to nourish your body.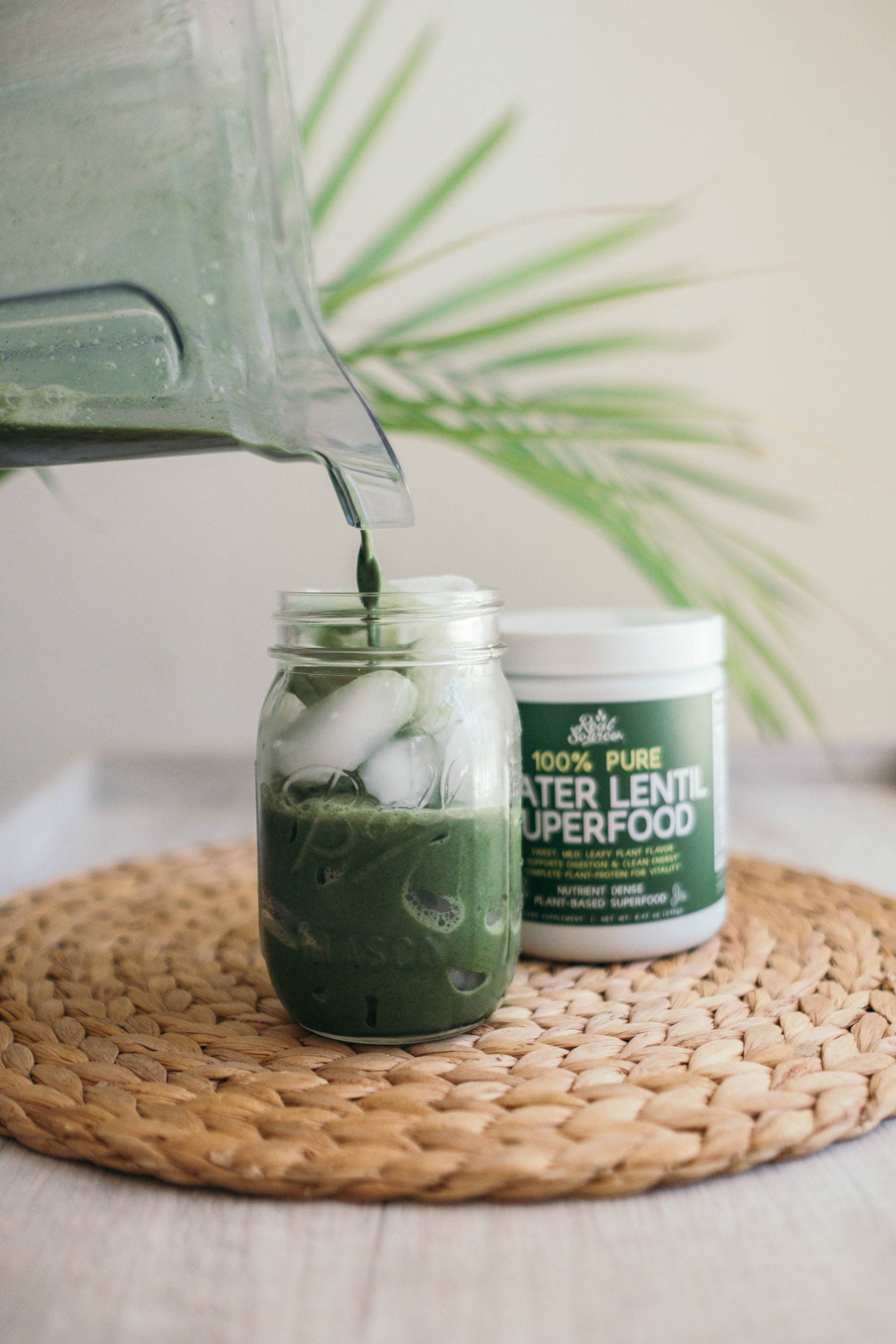 1 scoop Water Lentil Superfood
1 grated cucumber
6 mint leaves
3 basil leaves
1 squeezed grapefruit
1 cup cold water
1 Granny Smith apple
1 tsp raw honey
If you own a juicer, slowly add all ingredients to the juicer.
If you do not own a juicer, simple add all ingredients to a blender or food processor.
Blend ingredients.
Use a sieve or cheese cloth to strain liquid and separate fibrous material from the juice. Squeeze until you feel all of the liquid had been dispelled.
Enjoy freshly squeezed juice immediately or store in the refrigerator!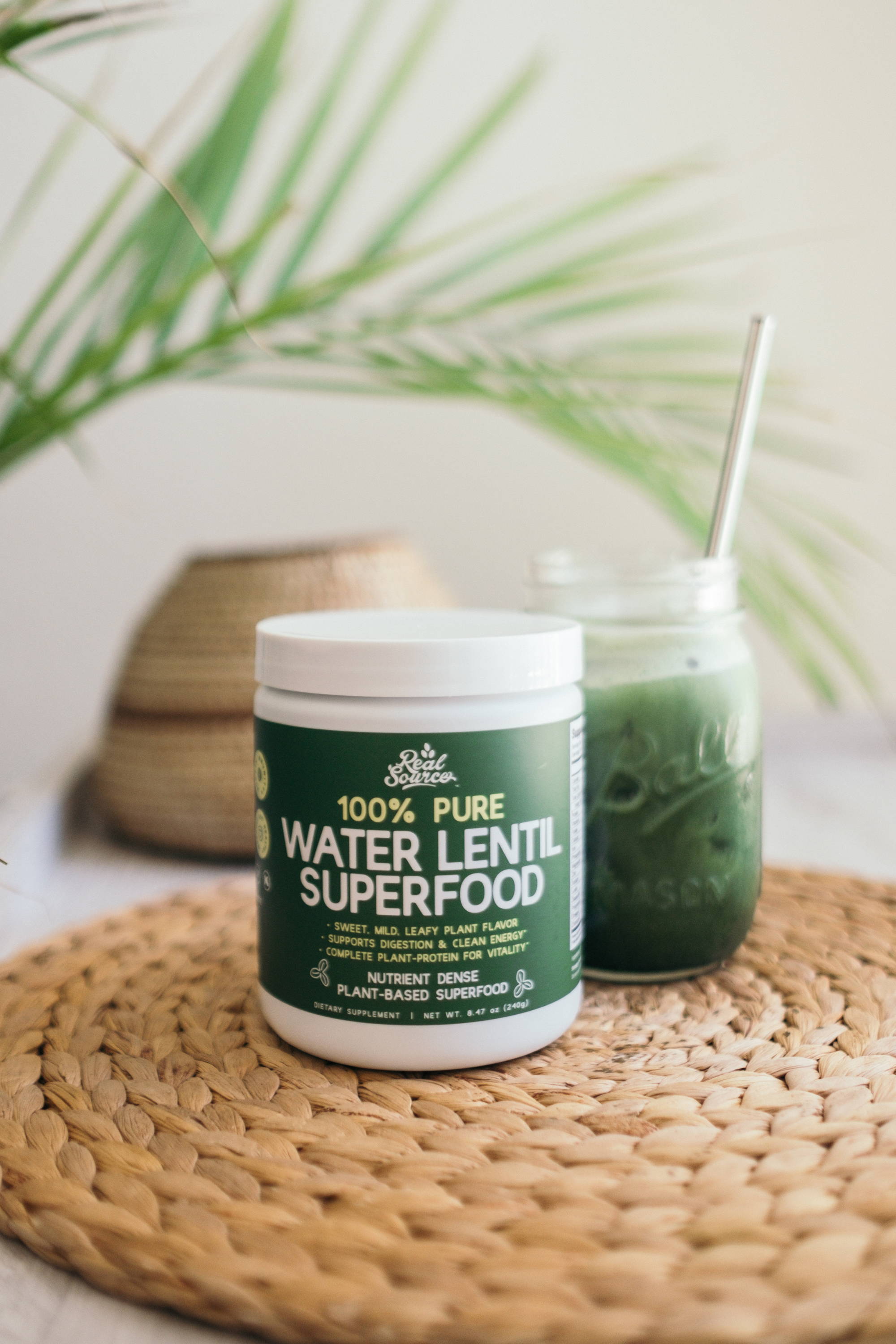 ---