"Energize Your Body With This Adaptogen-Packed Juice!"

Normal juices can leave you feeling down after the sugar high. This Energy Boost contains no added sugars but the nutrient benefits of adding adaptogens like spirulina, water lentils, astragalus, and ashwagandha into your daily diet.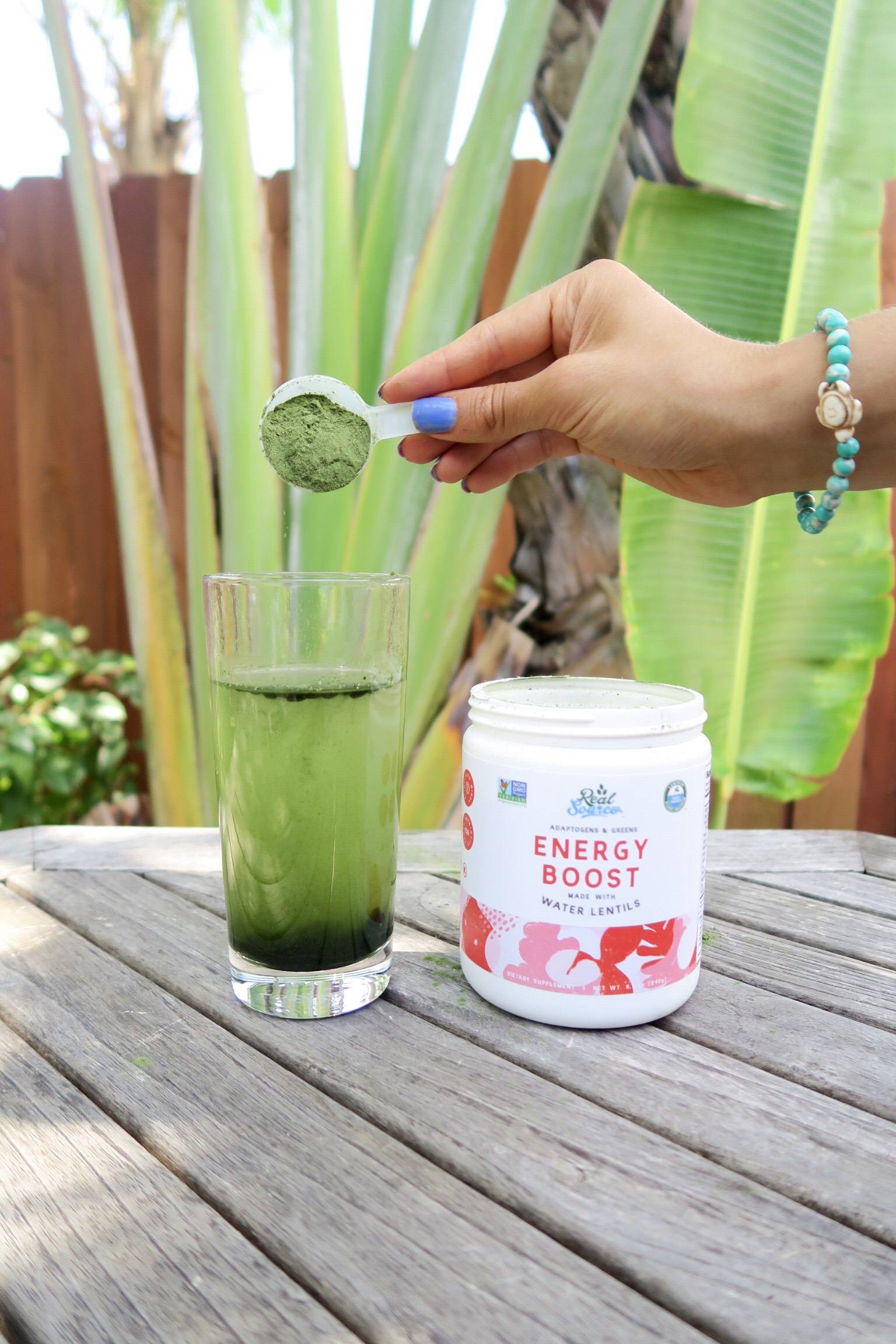 1 scoop Energy Boost
1 cup cold water
1 wedge of lemon
1 cucumber
Wash cucumber and grate. When finished grating, squeeze juice out of grated cucumber into cup.
Sieve out any remaining cucumber from cucumber water.
Combine cucumber water with 1 cup cold water.
Add in 1 scoop of Energy Boost and squeeze a wedge of lemon.
Enjoy this refreshing, detoxifying energy juice!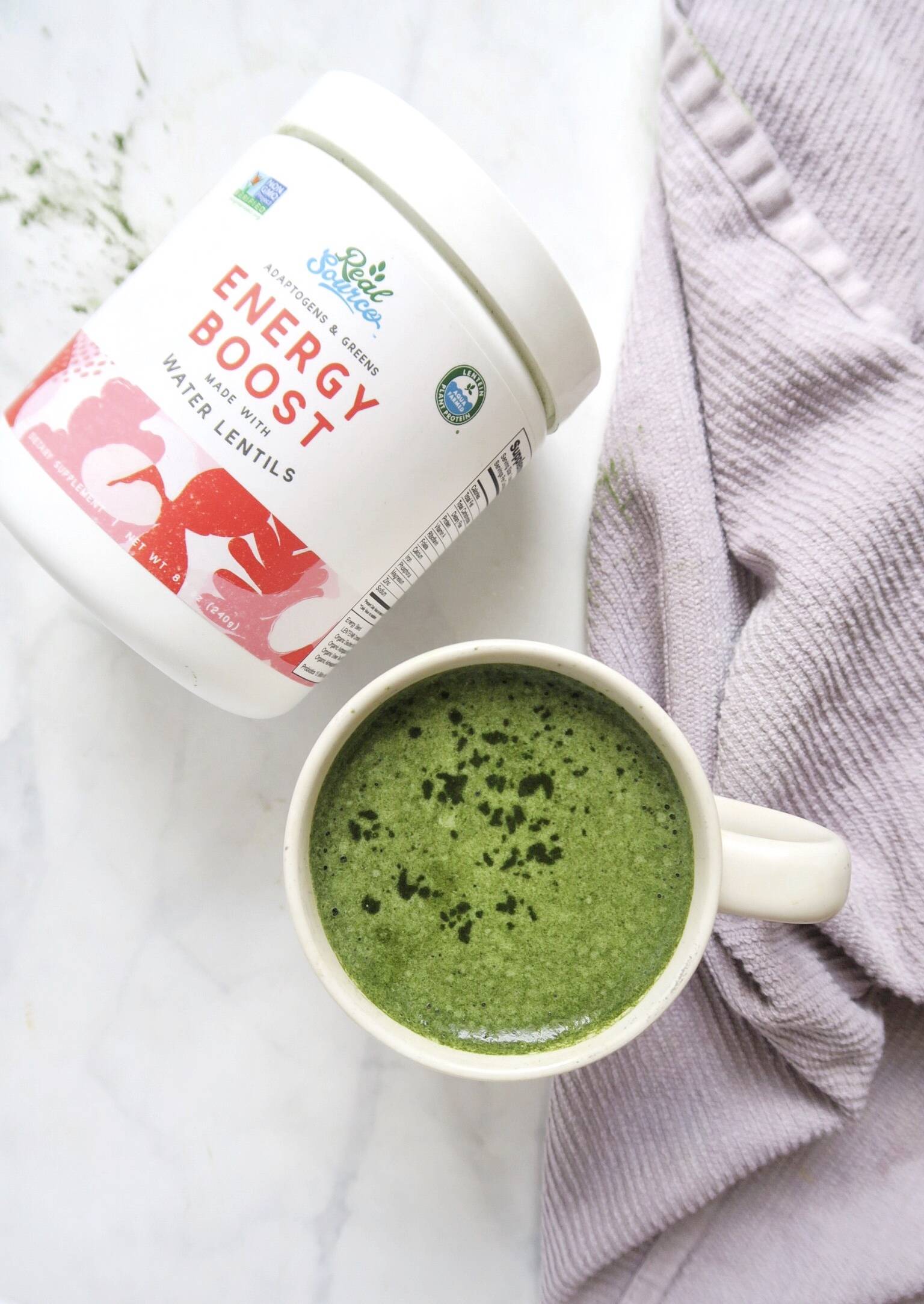 ---