Creamy Vanilla Oats with Water Lentil Superfood Powder
"Have the Perfect Breakfast!"

A simple yet delicious breakfast that is easy to make, tastes good, and will power you through the morning. Packed with superfoods, fresh fruit, and our Water Lentil Superfood Powder, this bowl is guaranteed to brighten your morning and leave you energized for the day.
Top with fresh fruit and a cup of coffee and you have the perfect breakfast!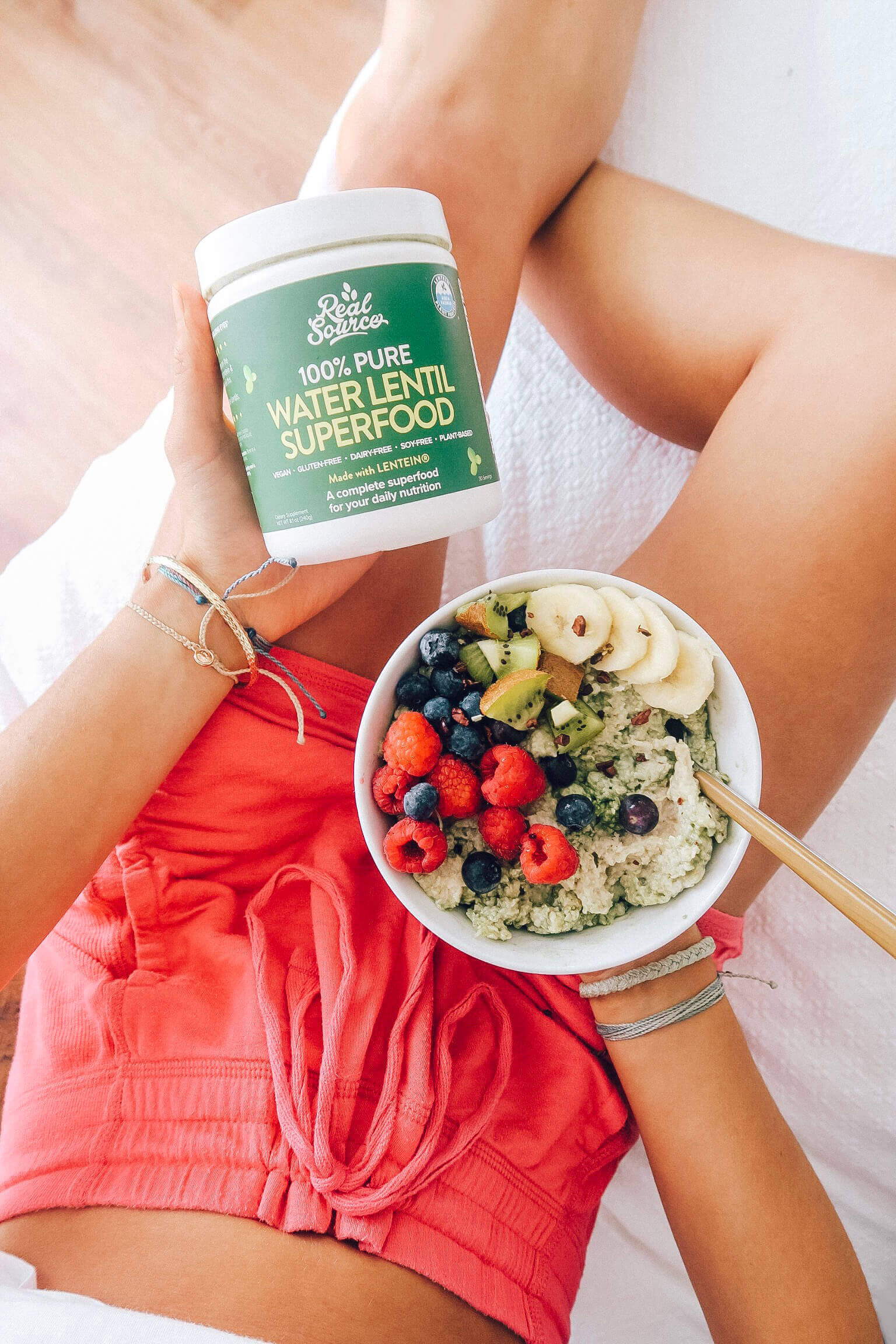 1 cup quick oats
1 cup almond milk
1 cup water
1 tbsp maple syrup
1/2 tsp vanilla extract
1 pinch of sea salt
1 tbsp chia or hemp seeds, optional
Fresh fruit for topping

Bring the water and almond milk to a boil in pot over medium-high heat. Add the oats and sea salt. Reduce heat to a simmer, stirring frequently for approximately 5-10 minutes, until the oats become creamy and thick.
Once cooked, remove from heat and add the Lentil Powder, maple syrup, vanilla extract, and chia or hemp seeds. Mix until well combined. Add a splash of almond milk if needed.
Divide into bowls and top with fresh fruit, peanut butter, additional chia or hemp seeds, or your favorite toppings.

Liquid error: product form must be given a product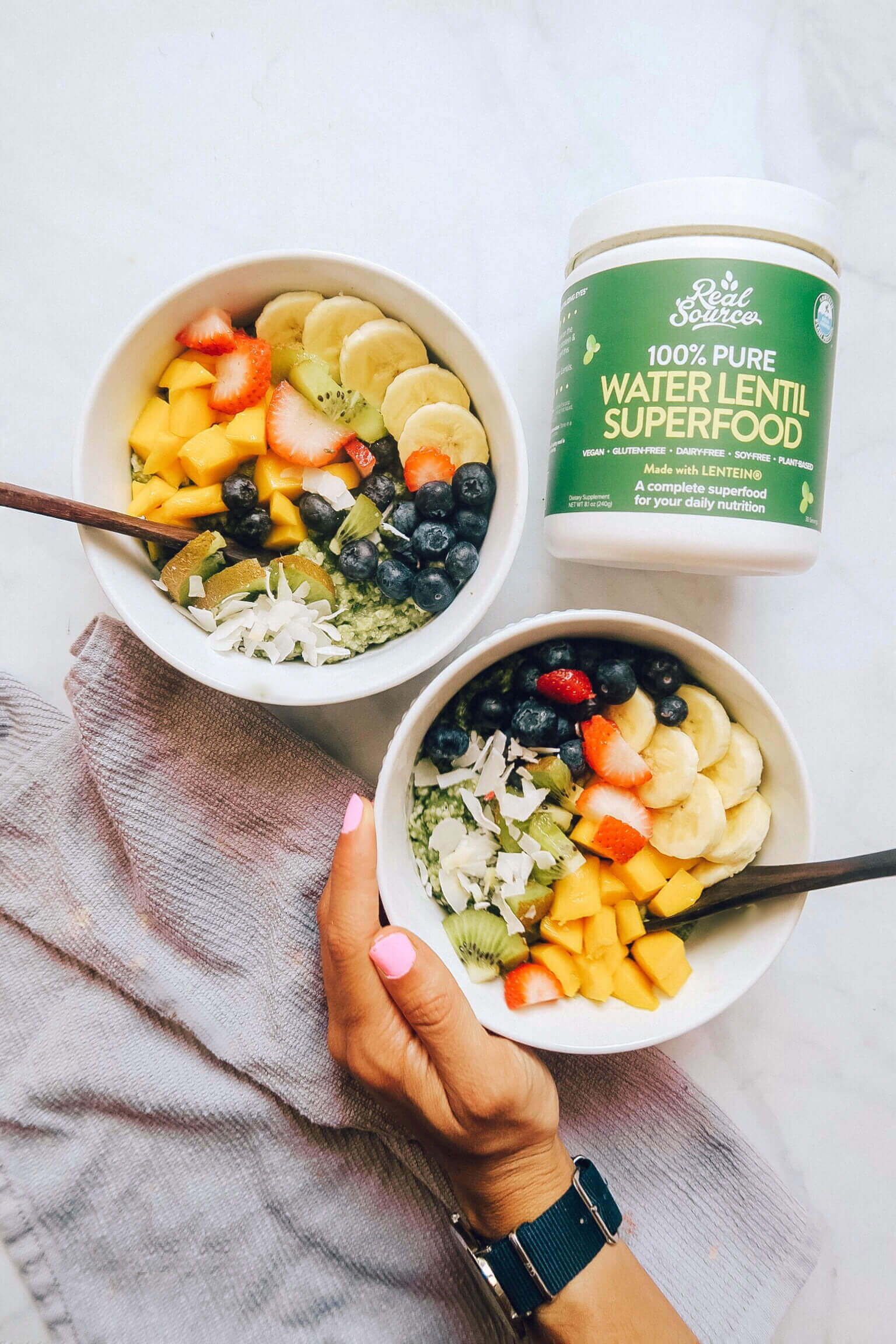 ---