Avocado Ginger Good for the Gut Smoothie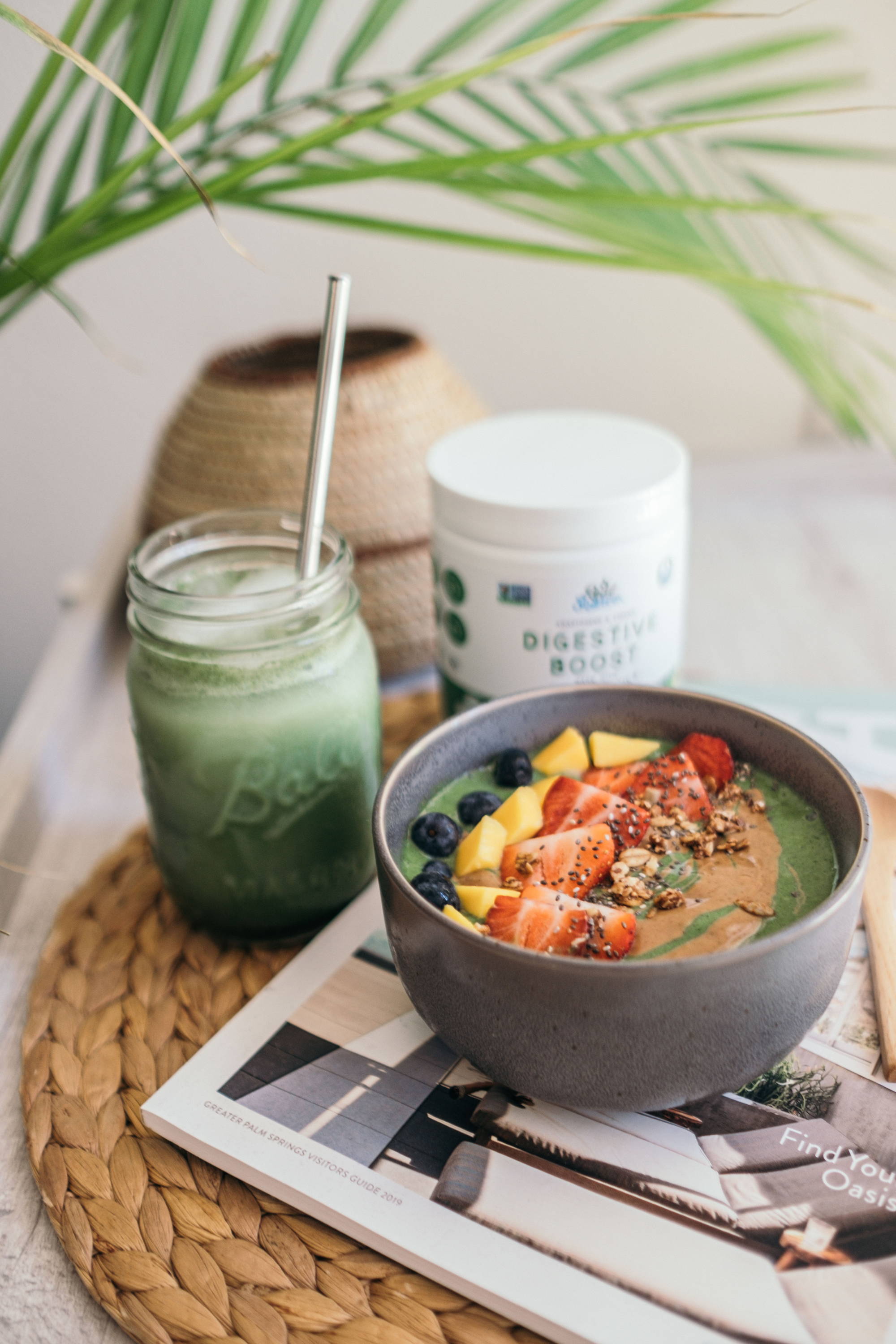 Avocado, Ginger, Probiotics, Prebiotics, Beetroot.
Reset your digestion.
This delicious smoothie packs adaptogens and probiotics from the Digestive Boost with other natural whole foods to stimulate and reset your digestion.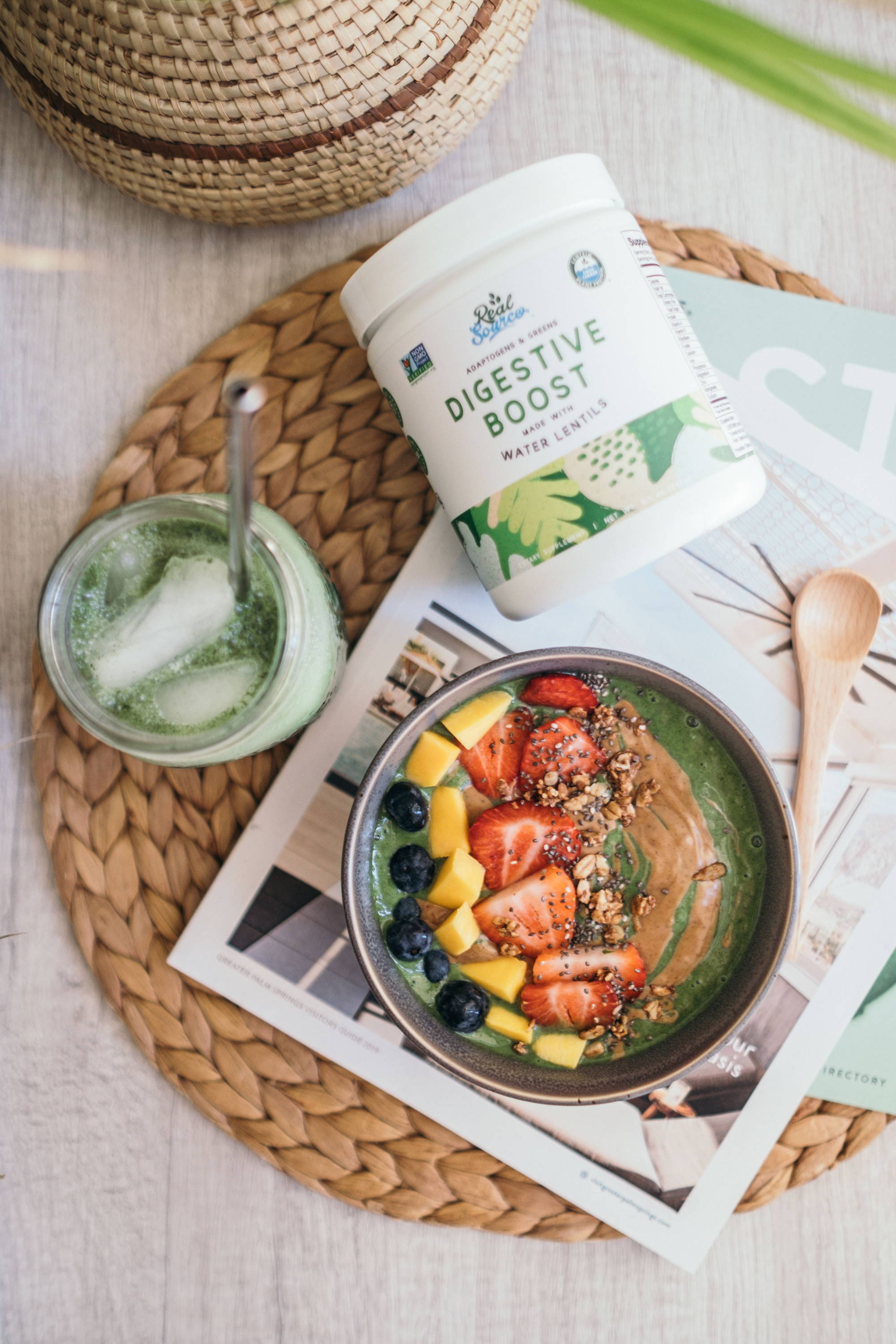 1 scoop Digestive Boost
1/2 avocado
1/4th inch of ginger
1 cup frozen pineapple
1/4 cup fresh blueberries
1/2 cup coconut water
Add all ingredients to a blender and blend until desired consistency.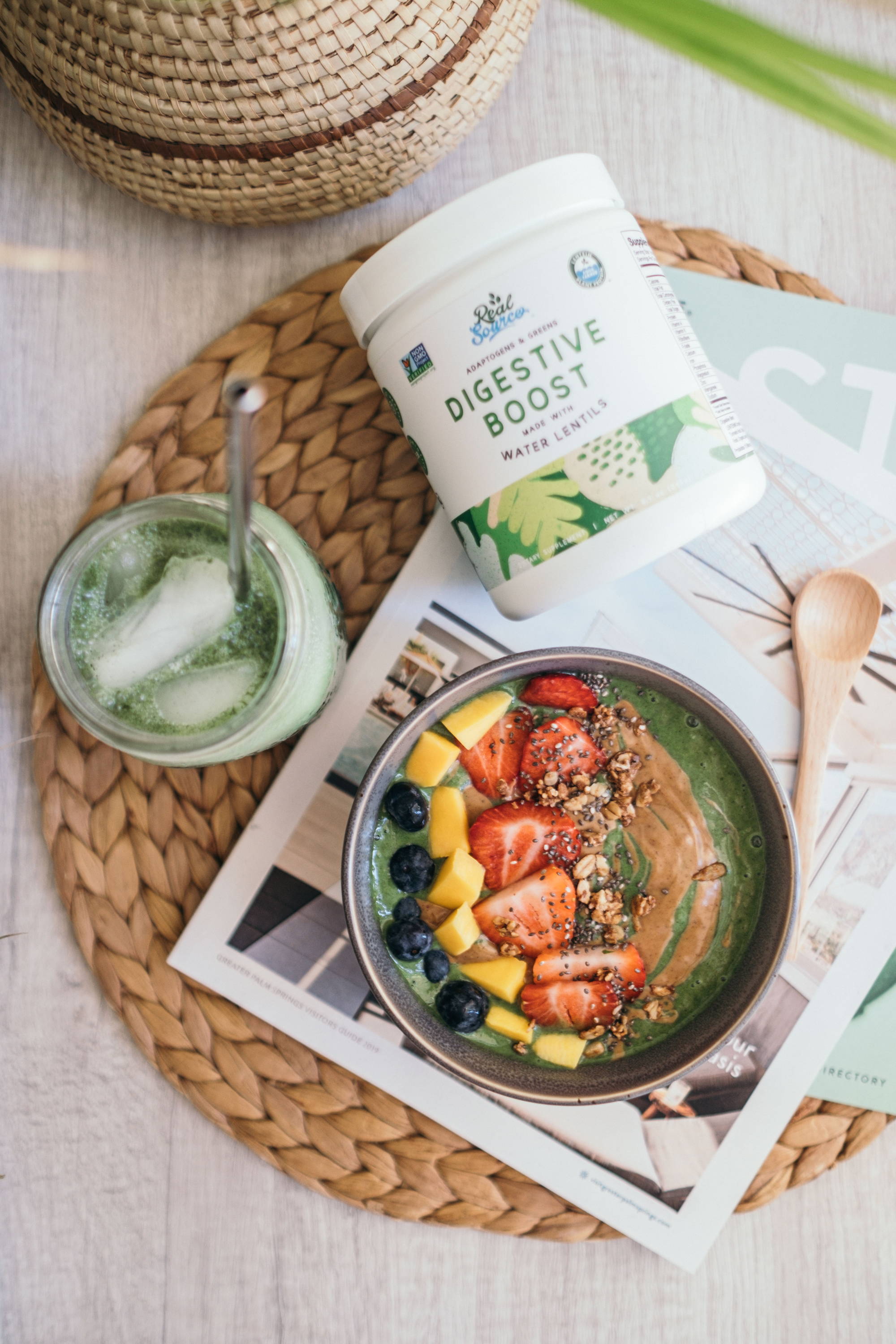 ---