What Are Adaptogens and Why Do You Need Them
Adaptogens – you've most likely heard of them but like many, you may not know what they are. I am here to explain exactly what adaptogens are and how they can help you be your best self!

Adaptogens are a class of herbs and mushrooms that have been used for centuries in both Ayurvedic and Traditional Chinese Medicine for their ability to restore homeostasis in the body. Homeostasis is the biological process that keeps the internal systems of the body stable, despite external stressors. For example, maintaining a steady internal body temperature under the influence of changing external temperatures is your body practicing homeostasis.
Adaptogens do not act on specific conditions. Instead, they work with the body's specific needs, adapting their function to support balance. In most cases, these herbs are working with the body's adrenal system. The adrenals are small glands that sit on top of the kidneys and are responsible for managing the hormonal response to stress by producing stress hormones like cortisol, adrenaline, and noradrenaline. Additionally, they produce aldosterone and sex-hormones, which regulate blood pressure and the reproductive system, respectively.
By supporting the adrenals, adaptogens can help strengthen the body's response to stress as well as improve the response to anxiety and fatigue. With the regular use of adaptogens, people report increased mental clarity, improved energy, less anxiety, and more restful sleep. They are powerful, yet slow-acting so should be used regularly for a few weeks.
There are so many adaptogens out there, here is a list of my favorites:



Mental Performance and Physical Stamina
Asian
Ginseng
Eleuthero
Rhodiola rosea
Maca
Lion's Mane
Schizandra Berry
Reduce Stress and Support the Immune System

Ashwagandha
Reishi
Holy Basil
Astragalus
Amla

In addition to supplementing with adaptogens, it is important to eat a well-balanced diet full of low sugar fruits and vegetables. Foods like kale, blueberries, beets, and water lentils all contain antioxidants, that also help the body fight off stressors and free radicals.Real Source has combined the power of both adaptogens and antioxidants in one easy to use powder. Each boost dissolves easily in water, smoothies, overnight oats, and even power balls, with free shipping and a money back guarantee, you have nothing to lose!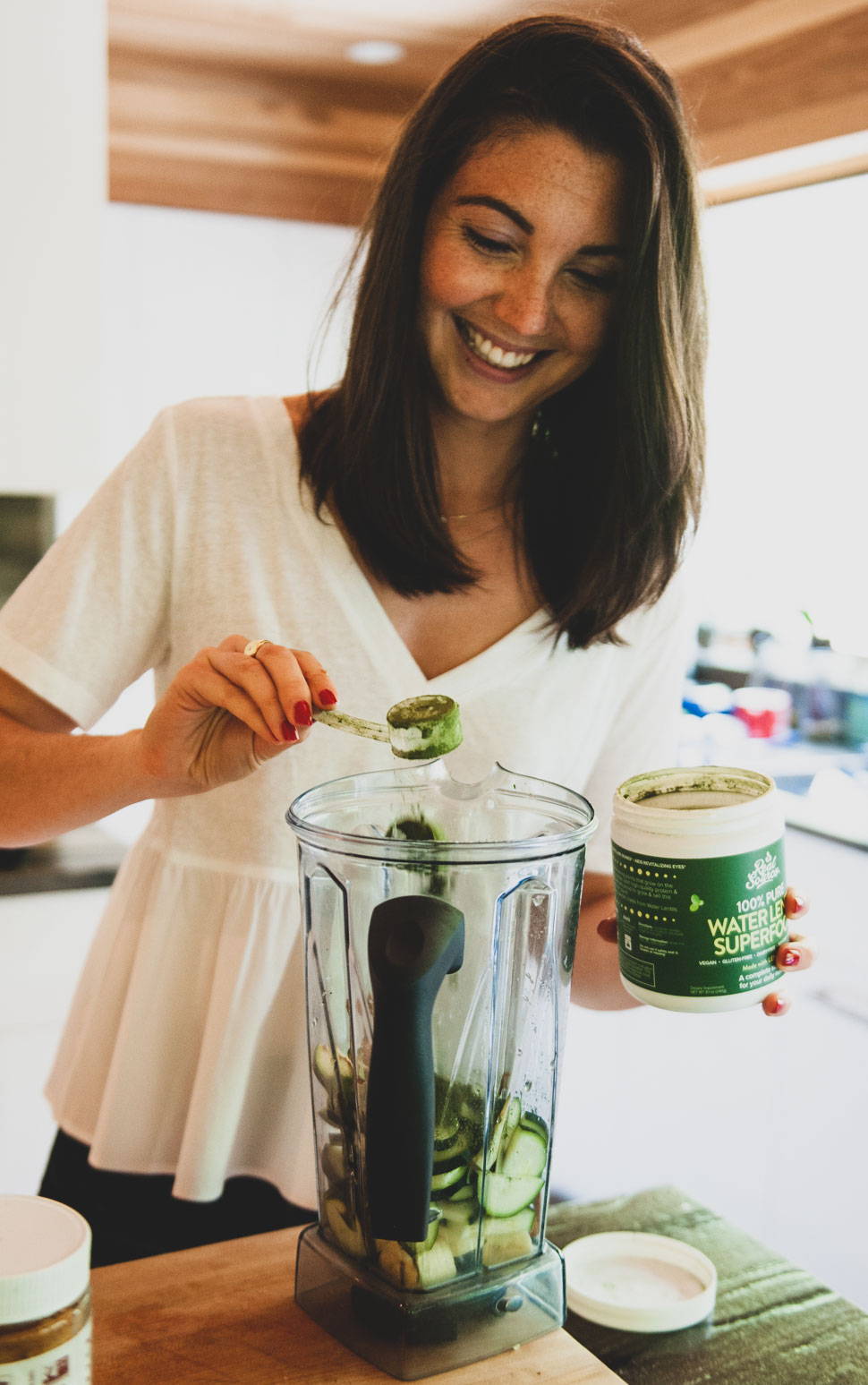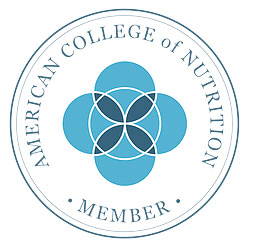 CHARLOTTE LAGUARDIA
MS, CNS Clinical Nutritionist

Charlotte is a Certified Nutrition Specialist professional and a member of the American College of Nutrition. Native to the East End of Long Island, her love for food started at a young age.
Completing her Masters of Clinical Nutrition from the Maryland University of Integrative Health, she learned to approach nutrition with an integrative lens, incorporating diet, lifestyle, and physical activity.
Organic and Non-GMO Ingredients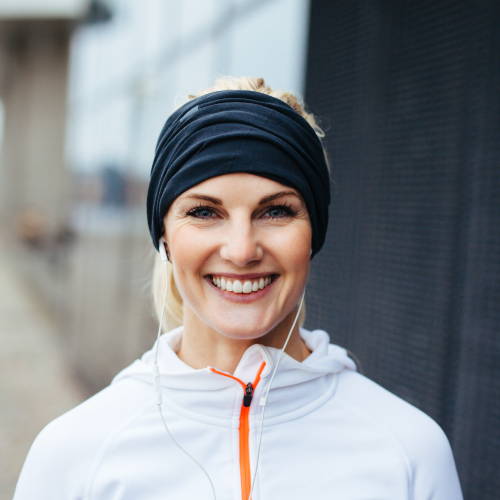 "I have been adding a scoop of this mixture when I make a smoothie. It adds good nutrition and doesn't take away from the taste of the other ingredients, and it blends well."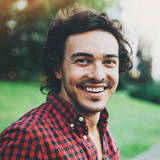 "This is my 3rd time buying this product and I still enjoy it as much as the first time. I can't compare it to any other product. It's multiple "feel good factors" (sustainably sources ingredients, plant based proteins and great customer service) have made me come back for more each time. Keep it up, Real Source :)"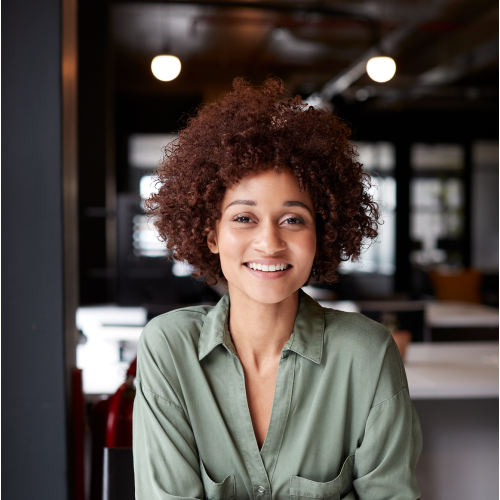 "Loved the taste and texture of this. Whether you're a vegan or following a more standardized healthy diet. It's easy to add to smoothies for a micronutrient and energy boost, including iron, lutein, zeaxanthin, vitamin A and essential amino acids! I will also be recommending to my plant-based clients specifically for the iron content."

FREQUENTLY ASKED QUESTIONS
Water lentils are small flowering plants that grow on the surface of fresh water. Our water lentils are grown on our farms in Central Florida.
We use no pesticides and we are able to recycle 98% of our water usage on our farms. Water lentils also double in size every 36 hours so we harvest every day all year round, which allow us to produce far more than any other seasonal plant!
Water lentils are extremely nutrient rich and contain plant protein, dietary fiber, Omega-3s, antioxidants and are considered a superfood because of their incredible nutrient density. They are equivalent in nutrient density to other superfoods like spinach, kale, and moringa.
Why choose water lentils over another superfood?
All of our products use water lentils as our main ingredient. Our team has spent years perfecting how we grow water lentils and how we make it into a powder. We strive to bring you the best tasting, most nutritionally dense superfood products. Whether you are taking our water lentils for the high-quality protein, superfood nutrient qualities, perfect blend of fiber or Omega-3 content, we believe it will make a difference. Minimally processed, pesticide-free, and sustainably grown, our water lentils are the best superfood to nourish your body with essential nutrients.
I haven't heard of them before - are they safe?
Our water lentils recently received FDA GRAS Approval, which means that the FDA has certified our Water Lentils as safe to consume. Our Water Lentils are also regularly tested for a variety of heavy metals to make sure that it passes all federal regulations and is safe for ingestion.
Will it help with my digestive issues?
Real Source does not intent to treat, prevent, cure or diagnose any disease. However, Real Source's main ingredient Water Lentils contain the perfect blend of soluble and insoluble fiber. Fiber has been proven to improve digestion and prevent constipation. The Supergreen LENTEIN® Superfood products contain up to 12g of fiber to support healthy digestion and all of the Boosts contain probiotics to improve your gut health and other superfoods that are known to support digestion.
How do I use this product?
Our Supergreen LENTEIN Superfood Shakes are incredibly simple to use and add to your daily routine! Simply add 1 scoop to cold water, juice, or a smoothie and enjoy!
We have free delivery on all orders - no matter how small!
Allow 1-3 business days for your order to be processed and your tracking number to be sent out. Then allow another 1-3 business days for shipping depending on where you are located.
We also offer free international shipping! However, please allow up to 3-4 weeks for your order to be processed and sent. You will also be responsible for import taxes and fees.
---